A shattering account of war and disillusionment from a young woman reporter on the front lines of the war on terror.
A few weeks after the planes crashed into the World Trade Centre r on 9/11, journalist Megan K. Stack, a twenty-five-year-old national correspondent for the Los Angeles Times, was thrust into Afghanistan and Pakistan, dodging gunmen and prodding warlords for information. From there, she travelled to war-ravaged Iraq and Lebanon and other countries scarred by violence, including Israel, Egypt, Libya, and Yemen, witnessing the changes that swept the Muslim world and labouring to tell its stories.
Every Man in This Village Is a Liar is Megan K. Stack's riveting account of what she saw in the combat zones and beyond. She relates her initial wild excitement and her slow disillusionment as the cost of violence outweighs the elusive promise of freedom and democracy. She reports from under bombardment in Lebanon; records the raw pain of suicide bombings in Israel and Iraq; and, one by one, marks the deaths and disappearances of those she interviews. Beautiful, savage, and unsettling, Every Man in ThisVillage Is aLiar is a memoir about the wars of the twenty-first century that readers will long remember.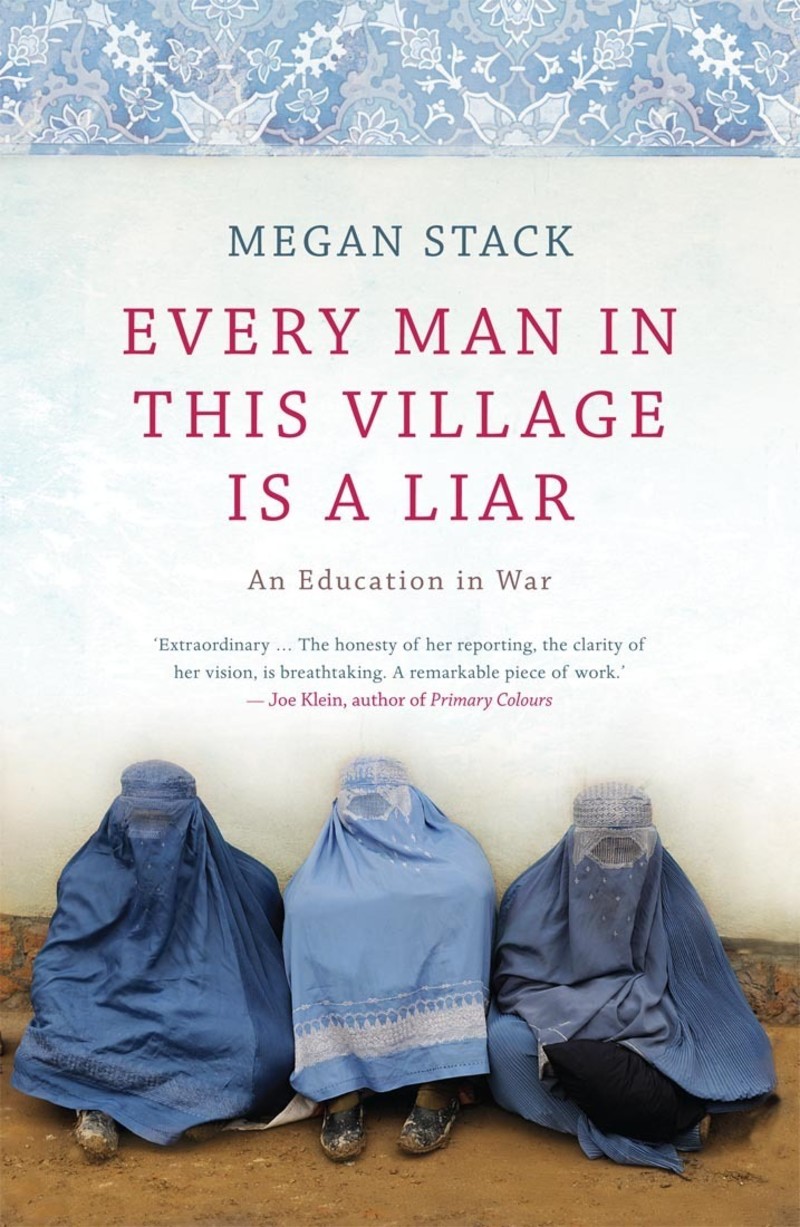 Meghan Stack - About the Author
These two titles give informative background to the war in Afghanistan and Iraq.
Afghanistan
The September 11, 2001, terror attacks orchestrated by al-Qaeda prompted the United States to declare a "War on Terror." When the Taliban government of Afghanistan refused to extradite al-Qaeda leader Osama bin Laden, an American-led coalition went to war with Afghanistan, overthrowing the Taliban government. However, the coalition did not capture bin Laden and all of his followers, so the battle against the terrorists continued, while a war-torn and ravaged Afghanistan struggled to rebuild. Afghanistan War features an account of the battles, weapons, tactics, and people involved in this conflict.
Iraq
In a dramatic three-week campaign beginning March 20, 2003, U.S. and British forces, along with several other countries in a coalition, destroyed the Iraqi army, defeating Saddam Hussein's oppressive regime. Over the coming months and years, former regime members, along with some armed anti-American forces from outside Iraq, started a long and bitter armed resistance. Iraq War, Revised Edition covers all the background material necessary to understand the circumstances surrounding this particular military undertaking. An important and timely resource for middle and high school readers, this new edition explores the history of the region as well as the recent events leading up to and culminating in this war.
The Following links are two eBooks that give further information on Afghanistan and Iraq at war with America:
http://ebooks.infobaselearning.com/View.aspx?ISBN=9781438132709&InstID=538#
http://ebooks.infobaselearning.com/View.aspx?ISBN=9781438131528&InstID=538#